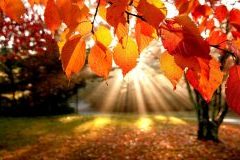 May is the last month of our wonderful autumn, so let's make the most of it!  Enjoy the delicious array of late autumnal fruits, such as firm yellow and pink plums, bright orange persimmons, crimson pomegranates . . . all reflecting the colours of the spectacular sunrises and sunsets this time of year!
Embrace the enticing choice of autumn vegetables too, such as celeriac, sweet potato, beetroot, parsnips and a personal favourite Brussels sprouts!
Think of all the delicious soups and baked veggie delights you could be enjoying.
And don't ignore our wonderful fresh crunchy walnuts, not only a culinary delight this time of year, but also an excellent source of essential fatty acids, vitamin E, vitamin B6, biotin, potassium and magnesium.
And don't let's forget our flowery friends! Treat yourself to a beautiful bunch of tulips, poppies or freesias.
Nothing is more uplifting than opening the front door at the end of the day and being greeted by the visual beauty of a vase overflowing with colourful, joyous flowers!
Bon automne a tous!