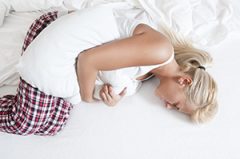 Many of us are familiar with delightful plant Crocus sativus (saffron). Those expensive threads adding a delicate aroma and taste to our dishes. Recent research has confirmed that saffron can alleviate the severity of premenstrual syndrome symptoms.
A recent placebo-controlled, triple-blind trial involving 78 women aged between 18 and 35 years, confirmed that a 50% reduction in depression severity, compared to only 4% cent change in the placebo group over two menstrual cycles, saffron administration led to notable improvements in physical and emotional symptoms.
There are a number of supplements available which blend saffron with turmeric, which not only assist with PMS but also have been proven to be effective in improving mood, as effective as pharmaceutical SSRIs (anti-depressant drugs).