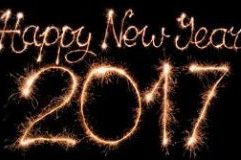 I know last year was a challenge for many, but 2017 has a positively brighter and lighter feel to it. Let's try to conscientiously make it a better year, despite any setbacks along the way.
Focus on the little things in our lives which on a daily basis, bring us happiness.
Be it the fragrance of a gardenia in your garden, the helpfulness of a neighbour, the brief touch of the skin against yours of a loved one, the crisp smell of freshly laundered sheets on the washing line, the blazing colour of a sunrise or a night sky of sparkling stars. We really need not search too far to find a little joy and gratitude.
"Perhaps happiness is about stringing together a bunch of small pleasures."